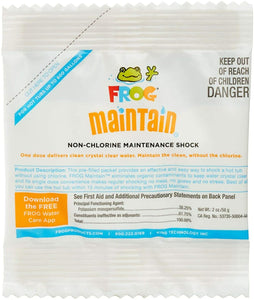 Spa Frog Jump Start Non Chlorine Pack - 2 oz
FROG Maintain is a non-chlorine shock that removes contaminants in the water in as little as 15 minutes. Recommended for use with any of the FROG Sanitizing Systems for hot tubs, this simple packet makes shocking easy.
You can see the bubbles as it goes to work. A single pack treats up to 500 gallons.