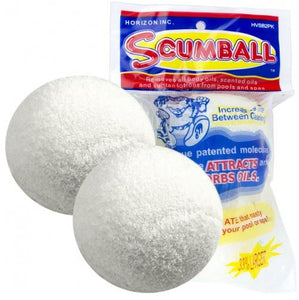 Hot Tub Scumball Oil Absorber - 2 pack
Floats on spa water, absorbing oils and scum, reducing foam buildup and helps to eliminate waterline residuals.  
SCUMBALL's Specialty foam absorbs 43 times its weight in oils and lotions.

Helps eliminate scum line in a pool or spa.

Prolong filter life - increases time between cleaning.

Economical and Reusable.